Recently, Korea has been paying more and more attention to the MICE industry as MICE participants spend 3.1 times more money and stay 1.4 times longer than general tourists, according to Korea Tourism Organization. Globally, MICE contributes greatly to job creations, and this is no exception in Korea. MICE business is said to create more than USD 8.5 billion worth of production inducement and over 90 thousand employments in areas including tourism, hospitality, and flight.
Over the years, the Korean MICE industry has achieved substantial growth in terms of quantity. The MICE holdings grew up to 10% in just 4 years, recording 251,099 MICE holdings in 2015. Domestic MICE industry has also been enlarging its display space by an average of 7.9% annually. Additionally, Korea has been visually attracting more and more foreign MICE participants.
Now, the next step is to make quality development and to increase their reputation on the international stage.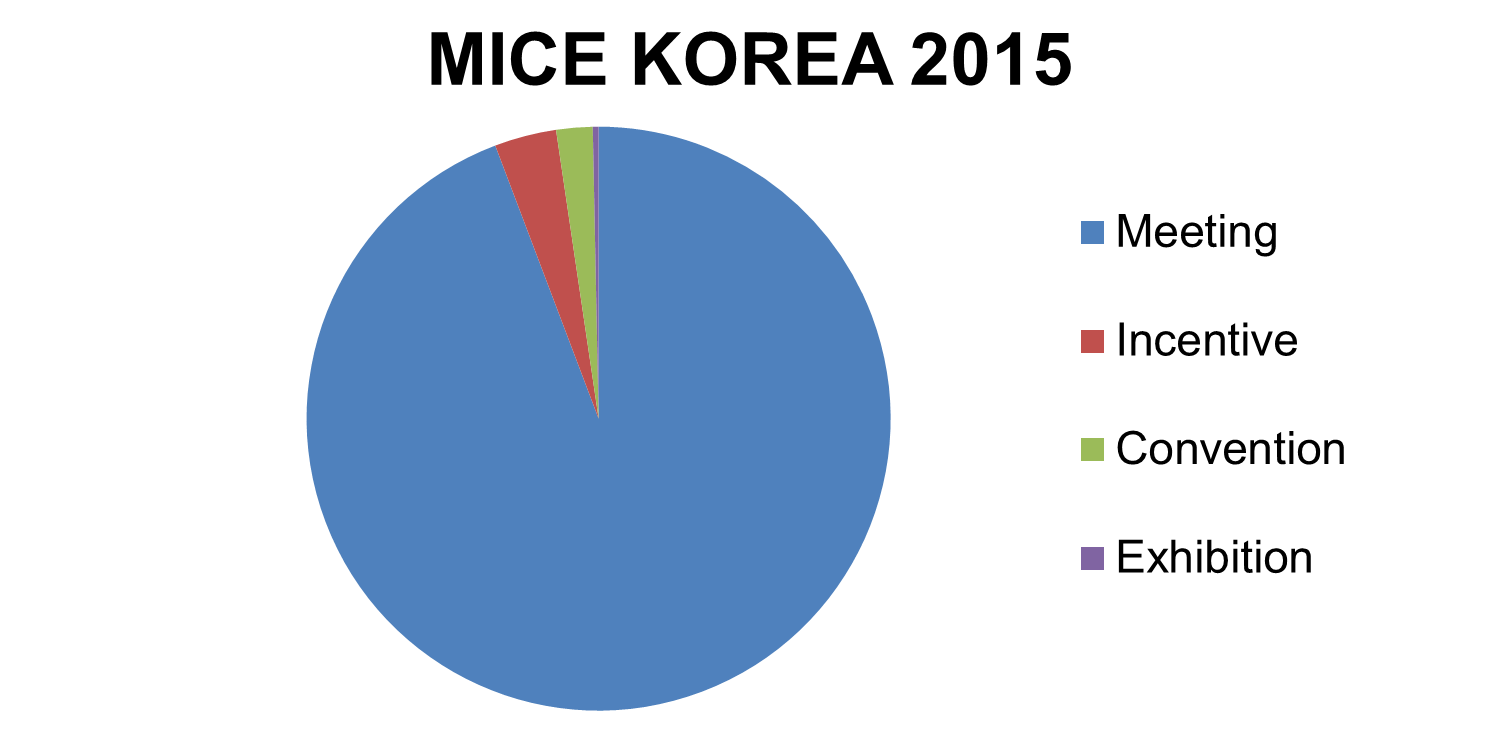 By taking a closer look at the MICE situation in Korea, meetings comprised an incomparably high proportion of about 94%, followed by incentive, convention, and exhibition. From 2012 to 2015, meeting, convention, and exhibition continued to increase, while incentive fluctuated after reaching its peak in 2012. Although number of incentives decreased, for meetings, conventions, and exhibitions, the number increased noticeably.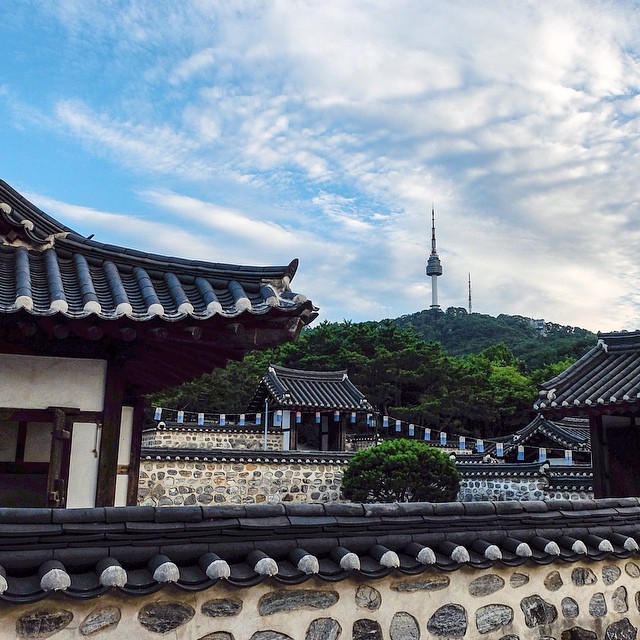 Nevertheless, incentive also has great potential in Korea, for it is considered the ultimate destination of nature, adventure, tradition, and fun all in one. Korean mountains are one of its many attractions, presenting a breathtaking view throughout all four seasons. You can also feel the breath of Korean tradition at peaceful temples and palaces, while massive shopping districts and skyscrapers epitomize a modern day city.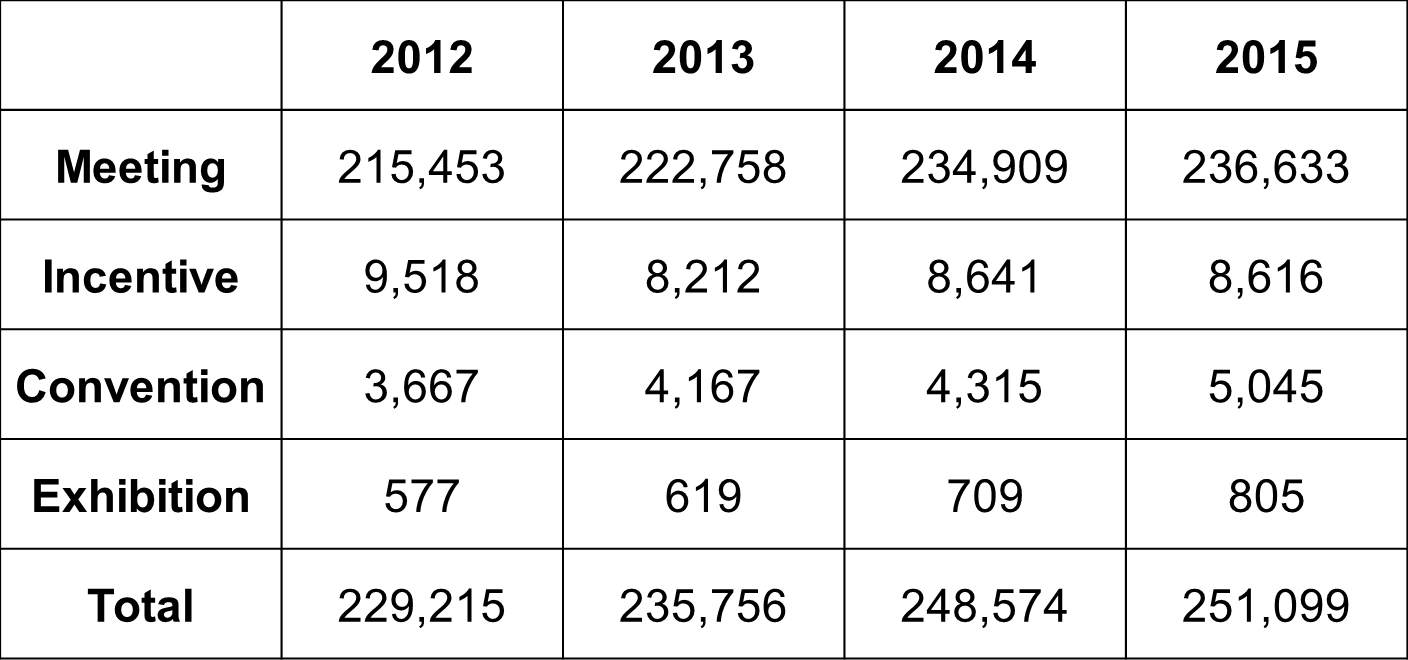 Cities like Seoul, Incheon, Busan, Daegu, and Goyang are a great fit for MICE, each with convention centers boasting large capacity and clean, refined facilities. Seoul, in particular, was ranked the 3rd MICE city after Brussels and Singapore by UIA (Union of International Associations) and the Best MICE City by Business Traveler US and Global Traveler. MICE tourists have increased by 73% in the past 5 years, recording 880,000 visitors in 2015 just in Seoul only. The expenditure also increased to US$3,777 in the same period. To fully reach their potential, Korea has invested over USD 8 million to support MICE events this year.
Yet, there are some hurdles the Korean MICE industry still needs to overcome to become more competitive, including the proper allocation of professionals. Originally, Korea lacked experienced employees, mainly due to the low budget and ineffective systems to educate new employees. Especially since over 90% of the MICE companies in Korea are small, medium sized businesses, without experienced middle-level managers, Korean MICE industry was looking at a grim future. Fortunately, with the active support from the Korean government in the recent years, Korea's MICE industry will continue to grow and thrive.
The Korean government supports MICE with various forms of funding. Those include funding for publicity materials, business expenses, flights and accommodations for inspection, souvenirs, entrance fee for performances, tourist attractions, and experience centers. Also, if Technical Tour, Green Certificate, or unique venue like temple or yacht is included in the program, applicants are given certain advantages.
In our opinion, additional to the financial support, the Korean government should also look to invest on recruiting foreign workforce, and train local suppliers to understand foreign clients' thoughts and values. While there still is some room for improvement, Korean MICE industry have taken an upturn of the late, and its future is bright.
For questions or information, Danim Travel is at your convenience.
We send you warm welcome from Korea, and wish you great success during your next MICE trip to Korea.
Contact us: info@danimtravel.com
Check out the upcoming MICE events in Korea through Danim Travel's newly arranged MICE calendar (2017~2023).
Over 60 major conventions and meetings welcome you in Korea, where the tradition and innovation meet.
→ LIST OF CONVENTIONS – SOUTH KOREA (2017-2023)
---
#incentives, #southkorea, #MICE, #meetings, #conventions, #exhibitions, #COEX
---
About the authors :
Rosa KIM
Currently an undergraduate majoring in French and business, Rosa is very open to challenges and changes. She is always looking for new excitement, and loves socializing, traveling. Her next destination is France, where she hopes to have exotic and beautiful experiences.
Elodie SOLIGNI
Born in France, Elodie has always been fascinated by travels. At the end of her studies, she decided to trip all around Asia : a great challenge and personal experience ! She now wishes to promote tourism in South Korea, her "second" country with numerous qualities.
---
Source:
Korea Tourism Organization
Professor Kim Donyu of Sookmyung Women's University
The Seoul government